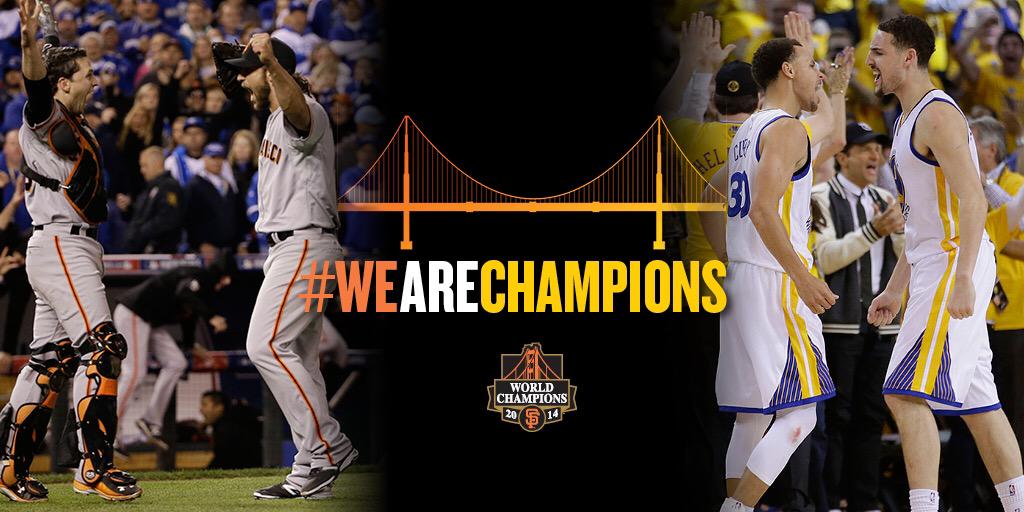 The Giants welcome the Warriors. Now, please give us some of that odd-year mojo!
Download the podcast here, or stream it below!
[audio http://torturecast.podomatic.com/enclosure/2015-06-19T23_02_19-07_00.mp3]
We had a power outage that prevented our last podcast, then acts of God that prevented our next scheduled podcast, but with the Giants entering Chavez Ravine, Chad decided it's about time we talk Giants ball!
Oh, and THE WARRIORS ARE NBA CHAMPS!  and stuff
Chad catches up with the Giants "meaty" season, their road domination and underwhelming home performance. There's also catching up to do with Heston's no-no, the Giants' visit to the White House, the draft, McGehee coming back, Scutaro re-signing, Scandoval, MLB canceling 60 million votes, and what in the hell do the Giants do when Cain and Peavy come back?!
Oh, and the Giants beat LA tonight 9-5 and are 1 1/2 games back.
Enjoy episode 88 of the TortureCast!