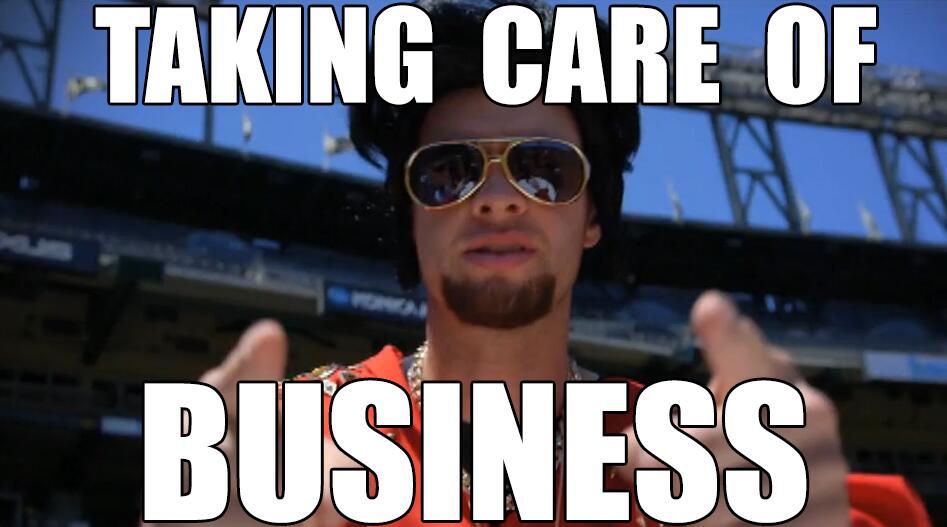 The weather in San Francisco was gorgeous today. A Giant win would have just capped this day off kindly. Not that it actually matters at this point, but losing to the Rockies always feels like losing HORSE to that younger, smaller, less-talented kid down the street. It leaves a bad taste in your mouth.
Lincecum didn't pitch poorly, nor did he pitch superbly. Somewhere in the middle. Two earned runs in 8 innings ain't bad, but when you forget to cover home plate on a 2-3 putout with a runner on second, well, that'll cost you a run. And tonight, it cost the Giants the game. Yet, it doesn't go as an error, but rather, an earned run. I really do think MLB should introduce a new stat category for brain farts…except they should be more politically correct in that classification; perhaps ME for mental errors? Maybe a middle ground between earned and unearned runs, like SER (sort-of-earned runs)?
Regardless, the Giants offense continued to be perplexed by Chacin. Granted, he's putting up the Rockies' second-best ERA in the club's 20 year history, but he feasts particularly on the Giants. Then again, the league feasts particularly on the Giants, who are we kidding.  The Giants only had two real threats. The first was in the 6th with runners and first and second and Panda at the plate. Unfortunately, he flied out routinely to center field after making Pagan and Posey run twice on a 3-2 count with 2 outs. With Belisle in relief of Chacin with one out in the eighth, Pagan dribbled one to third, and Arenado barehanded it nicely but threw wide of first, allowing Pagan to advance to second. After Scutaro grounded out to second, most of the 30,000+ (it was a sellout, but the stadium was certainly not at capacity), Belt came through with a double down the right field line to tie the game at 2. Posey worked a full count, but uncharacteristically waved at a slider outside to end the inning.
Romo relieved Lincecum in the 9th (to a much more subdued "El Mechon" crowd) and promptly retired the side in order. Lopez was the beneficiary of a blown call at first; after a single, pinch hitter Herrera attempted a sacrifice bunt that went about 2 feet, where Posey pounced on it and threw to Crawford at second, and then relayed it to Scutaro at first, where Herrera beat it out by a step. Alas, a double play was called.
The bottom of the 10th began with a Pagan single that just made it through the right side after an Arias strikeout. Scutaro finally got of the shnide with a single to left center, sending Pagan to third. That brought up Belt, already with heroics in the game with his game-tying single. After going down 0-2, he went with an outside pitch and drove it into the left center field gap past a drawn-in outfield to secure the walk-off win for the Giants on the same night they were eliminated from the NL West just moments earlier with the Dodgers win.
Not much else to break down. But, the baby giraffe hat manufacturer might want to increase their production.
See you at Zeke's.
Chad